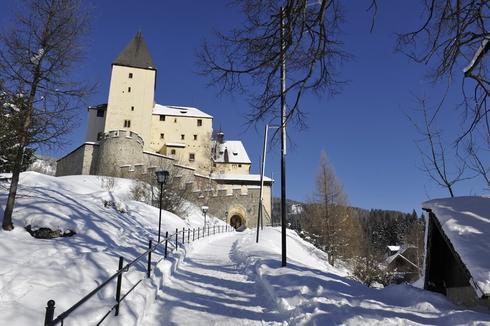 September 22 nd – September 26 th 2014, Eisenerz, AUSTRIA
18th International Winterschool on New Developments in Solid State Physics
"Mauterndorf 2014"

23 - 28 February, 2014, Castle of Mauterndorf, A-5570 Mauterndorf, Province of Salzburg, Austria
Next Generation of Materials and Devices from Bioinspiration
6 th/7 th November 2013
Impulszentrum für Werkstoffe
Roseggerstrasse 12, 8700 Leoben
Deadline Registration
Thursday, 4th November 2013, 6:00 pm
8th European NESY Winter-School & Symposium on Neutrons and Synchrotron Radiation
including topical highlight lectures on Nanostructured Materials for Applications in Electronics, Magnetics and Spintronics
17th International Winterschool on New Developments in Solid State Physics
"Mauterndorf 2012"


12 - 17 Feb, 2012, Castle of Mauterndorf, A-5570 Mauterndorf, Province of Salzburg, Austria

www.ghpt.at/


7th European Winter School on Neutrons and Synchrotron Radiation
One-Day Workshop on the Prospects of BIONICS for Functional Materials Science and Engineering
September 22th, 2010
University of Leoben
Seminarzentrum IZW, 4th Floor
8700 Leoben, Roseggerstrasse 12

Hier finden Sie die Workshop Ankündigung.
Hier finden Sie das Formular zur Registrierung.
Hier finden Sie das Programm.
International Workshop on "In situ characterization of near-surface processes"
May 30 - June 3, 2010
Eisenerz, Province of Styria, Austria
16th International Winterschool on New Developments in Solid State Physics: Low Dimensional Systems
"Mauterndorf 2010"
22 - 26 Feb, 2010,
Castke of Mauterndorf,
A-5570 Mauterndorf,
Province of Salzburg,
Austria